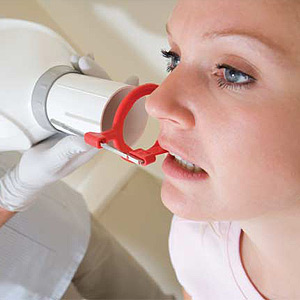 In a normal bite, the upper and lower teeth line up and fit together when you close your jaws. When they don't, you have a poor bite or "malocclusion." The most common cause is teeth out of position, which can be corrected by moving them with braces.
Sometimes, though, the size and position of the jaws is the primary cause for the malocclusion and not the teeth. If the discrepancy is minor, tooth movement alone might be sufficient; but if there's a wide discrepancy in the symmetry of the face or the size of one jaw over the other then a surgical solution may be necessary. One common procedure is orthognathic surgery, which literally means to "straighten the jaw."
A wide range of irregularities — both minor and major — can be corrected by adjusting and realigning the bone in the jaw. While orthognathic surgery can certainly improve your facial profile and smile, its main purpose is to restore function that's been lost due to poor jaw alignment. Candidates for the surgery have difficulty chewing, biting or swallowing food, chronic pain or headaches related to the jaw joints, chronic mouth breathing and dry mouth, or sleep apnea.
In many cases, treatment involving orthognathic surgery requires a team approach between orthodontist, oral surgeon and general dentist. While the surgeon surgically alters and repairs the jaw or facial structure, the services of an orthodontist may still be needed to move teeth misaligned due to the underlying problem with the jaw structure. The general dentist ensures teeth and gums remain healthy during all the other treatment phases.
Orthognathic surgery can benefit both oral and general health, as well as improve the appearance of the entire face. The process, however, can be complicated: you or your family member will need to undergo a thorough examination to determine if you or they are a good candidate for the surgery. If so, the end result can be life-changing.
If you would like more information on the treatment of jaw development disorders, please contact us or schedule an appointment for a consultation. You can also learn more about this topic by reading the Dear Doctor magazine article "Jaw Surgery & Orthodontics."