Posts for: January, 2014
By Mortimer Family Dentistry
January 29, 2014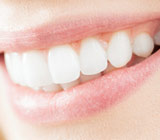 Dental implants have quickly become the restoration of choice for two basic reasons: they effectively restore the lost function of missing teeth and simultaneously rejuvenate the smile with their life-like appearance.
Achieving a life-like appearance, however, isn't always a simple matter. A restoration in what we dentists call the "Smile Zone" (the upper front area that displays both teeth and the gum line when you smile) requires careful planning and technique to ensure they appear as life-like as possible.
Our first concern is whether there's enough bone to fully anchor an implant. Bone is a living, dynamic tissue that goes through cycles of dissolving (resorption) and growth. The normal forces of biting and chewing transmit through healthy teeth and stimulate growth in the bone. When the teeth are missing and no longer transmit this pressure, the bone will eventually resorb only and not grow.
Adjacent teeth could also be affected with bone loss if the extraction was difficult and a bone graft was not placed into the extraction socket to preserve bone. This not only puts adjacent teeth at risk of gum and bone loss but can also have implications for the final smile appearance. This bone also supports the triangular tissue between teeth known as papillae which give teeth their arched appearance. If the bone isn't adequate, there's less hope that the papillae will regenerate.
With these concerns it's very important to consider how the implant and crown emerges from the gums in the Smile Zone. Recent developments in implant design are helping in this regard. The design change of the top of the implant re-orients the gum tissues in relation to the implant from vertical to horizontal, which dentists call "platform switching." This provides greater stabilization where bone mass is limited, and helps create a more aesthetically pleasing result. There are also other techniques, such as surgical tissue grafting of the papillae that can further enhance the final appearance.
Although creating a natural, life-like appearance in the Smile Zone is difficult, it's not impossible. It's important first to undergo a complete dental examination and profile, where we can advise you on your best options to achieve a beautiful smile.
If you would like more information on the relation of implants to the aesthetics of your smile, please contact us or schedule an appointment for a consultation. You can also learn more about this topic by reading the Dear Doctor magazine article "Implant Aesthetics."
By Mortimer Family Dentistry
January 14, 2014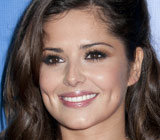 What if you had orthodontic treatments to enhance your smile — and nobody knew about it until it was all done?
That (almost) happened to British singer, cover girl and television personality Cheryl Cole. Since her big break in 2002, on the British reality show Popstars: The Rivals, Cole has had a successful music career, taken turns judging both the British and American versions of The X Factor, and graced the covers of fashion magazines like Elle and Harpers Bazaar.
And somewhere along the way, Cole wore an orthodontic appliance. It very nearly went undetected… until a colleague spilled the beans. That's when Cole was forced to divulge her secret: For a period of time, she had been wearing clear aligners on her teeth. Until her frenemy's revelation, only a few people knew — but when you compare the before-and-after pictures, the difference in her smile is clear.
So what exactly are clear aligners? Essentially, they consist of a series of thin plastic trays that are worn over the teeth for 22 hours each day. The trays are custom-made from a computerized model of an individual's mouth. Each tray is designed to move the teeth a small amount, and each is worn for two weeks before moving on to the next in the series. When the whole series is complete, the teeth will have shifted into their new (and better aligned) positions.
Besides being virtually unnoticeable, aligners are easy to remove. This makes it easy to keep the teeth clean — and can come in handy for important occasions (like cover-photo shoots and acceptance speeches). But don't remove them too frequently, or they won't work as planned. If that's a possibility (with teens, for example), aligners are available with "compliance indicators" to ensure they're being worn as often as they should be. They can also be made with special tabs to hold a place for teeth that haven't fully erupted (come in) yet — another feature that's handy for teens.
So if you need orthodontic work but prefer to stay "under the radar," ask us whether clear aligners could be right for you. Cheryl Cole did… and the results gave her something more to smile about.
If you would like more information on clear aligners, please contact us or schedule an appointment for a consultation. You can learn more about this topic in the Dear Doctor magazine articles "Clear Orthodontic Aligners" and "Clear Aligners for Teenagers."