Posts for: June, 2014
By Mortimer Family Dentistry
June 17, 2014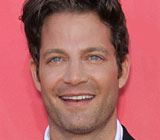 When it comes to dental health, you might say celebrity interior designer and television host Nate Berkus is lucky: Unlike many TV personalities, he didn't need cosmetic dental work to achieve — or maintain — his superstar smile. How did he manage that? Nate credits the preventive dental treatments he received as a youngster.
"I'm grateful for having been given fluoride treatments and sealants as a child. Healthy habits should start at a young age," he told an interviewer from Dear Doctor magazine. We couldn't have said it better — but let's take a moment and examine exactly what these treatments do.
Fluoride treatment — that is, the topical (surface) application of a concentrated fluoride gel to a child's teeth — is a procedure that's often recommended by pediatric dentists. Although tooth enamel is among the hardest substances in nature, fluoride has been shown to make it more resistant to tooth decay. And that means fewer cavities! Studies show that even if you brush regularly and live in an area with fluoridated water, your child could still benefit from the powerful protection of fluoride treatments given at the dental office.
Another potent defense against cavities is dental sealants. Despite your child's best efforts with the toothbrush, it's still possible for decay bacteria to remain in the "pits and fissures" of the teeth — those areas of the molars, for example, which have tiny serrated ridges and valleys where it's easy for bacteria to grow. Dental sealants fill in and protect vulnerable areas from bacterial attack, greatly decreasing the risk that future dental treatment will be required.
Why not take a tip from our favorite celebrity interior designer, and ask about cavity-preventing treatments for your children's teeth? If you would like more information about fluoride treatments or dental sealants, please contact us for a consultation. You can learn more in the Dear Doctor magazine articles "Topical Fluoride" and "Sealants for Children."
By Mortimer Family Dentistry
June 02, 2014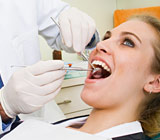 That "squeaky clean" feeling on your teeth might be the most noticeable result of a professional cleaning performed by a dental hygienist. Rest assured, though, there's more to it — regular professional cleanings yield long-term benefits to your oral health.
A basic procedure known as coronal cleaning removes plaque (bacteria and leftover food deposits) on the crowns, the visible portion of the teeth. If you are showing signs or are at risk for gum disease (a bacterial infection of the gum tissue) your hygienist may also initiate cleaning below the gum line with a procedure called scaling. This common technique removes plaque and tartar (hard deposits) above and below the gum line using either a traditional set of hand instruments (known as curettes) or an ultrasonic scaler, a device that uses vibrations from ultrasonic frequencies and water to remove plaque and tartar.
Root planing takes the cleaning even deeper, using curettes to remove plaque and tartar adhering to tooth roots. This is typically necessary for patients with advanced gum disease, and may need to be repeated over a number of visits as inflammation subsides.
Polishing is another common hygienic procedure performed both above and below the gum line. It's the procedure you most associate with that feeling of smoothness after a cleaning. The hygienist will typically apply to the teeth polishing paste held in a small rubber cup attached to a motorized device. As the motor rapidly rotates the rubber cup, the paste works into the teeth to remove surface stains and bacterial plaque. While it's considered a cosmetic procedure, it's more accurately defined as a prophylaxis, a dental term derived from the Greek meaning to guard or prevent beforehand.
Professional cleaning performed by a dental hygienist is only one half of an overall hygiene plan; the other half is your own daily habit of brushing and flossing. Both your daily hygiene and regular dental checkups and cleanings will go a long way toward preserving your teeth as they were meant to be — for a lifetime.
If you would like more information on teeth polishing, please contact us or schedule an appointment for a consultation. You can also learn more about this topic by reading the Dear Doctor magazine article "Teeth Polishing."