Posts for: April, 2015
By Mortimer Family Dentistry
April 23, 2015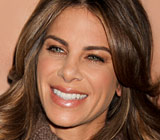 Jillian Michaels, personal trainer and star of television's The Biggest Loser isn't afraid of a tough situation — like a heart-pumping exercise routine that mixes kickboxing with a general cardio workout. But inside, she told an interviewer from Dear Doctor magazine, she's really a softie, with "a drive to be one of the good guys." In her hit TV shows, she tries to help overweight people get back to a healthy body mass. And in doing so, she comes face-to-face with the difficult issue of sleep apnea.
"When I encounter sleep apnea it is obviously weight related. It's incredibly common and affects millions of people," she says. Would it surprise you to know that it's a problem dentists encounter as well?
Sleep apnea is a type of sleep-related breathing disorder (SRBD) that's associated with being overweight, among other things. Chronic loud snoring is one symptom of this condition. A person with sleep apnea may wake 50 or more times per hour and have no memory of it. These awakenings last just long enough to allow an individual to breathe — but don't allow a deep and restful sleep. They may also lead to other serious problems, and even complications such as brain damage from lack of oxygen.
What's the dental connection? Sleep apnea can sometimes be effectively treated with an oral appliance that's available here at the dental office. The appliance, worn at night, repositions the jaw to reduce the possibility of the tongue obstructing the throat and closing the airway. If you are suffering from sleep apnea, an oral appliance may be recommended — it's a conservative treatment that's backed by substantial scientific evidence.
As Michaels says, "I tell people that [sleep apnea] is not a life sentence... It will get better with hard work and a clean diet." So listen to the trainer! If you would like more information about sleep-related breathing disorders, please contact us for a consultation. You can learn more in the Dear Doctor magazine article "Sleep Disorders and Dentistry."
By Mortimer Family Dentistry
April 08, 2015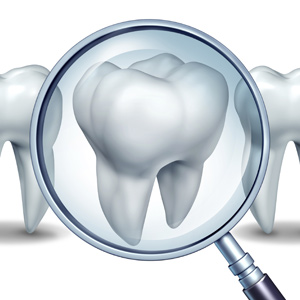 Enamel — that tough, outermost tooth layer — protects your teeth from all sorts of hazards, from bacterial attack to temperature extremes. But although the hardest substance in the human body, enamel has a mortal enemy — acid. High acid levels can cause the minerals in enamel to dissolve, a process called de-mineralization. And although saliva can neutralize these levels in approximately 45-60 minutes and restore some of the enamel's lost minerals, a constant acidic environment can overwhelm this natural mechanism.
That's why you should be careful with the amount and frequency of acidic foods and drinks like citrus fruits or coffee. You should be especially concerned about your intake of sodas, energy drinks or sports drinks. The latter in particular are designed to replace fluids and nutrients during intense exercise or sports events, but are often consumed as a regular beverage. And all these drinks mentioned are often sipped on throughout the day, resulting in a constant wash of acid in your mouth that can interrupt the protective response of saliva.
There's one other source for high mouth acidity that comes not from outside the body but from within. GERD — Gastro Esophageal Reflux Disease — is a condition in which digestive acid refluxes (flows back) into the esophagus. While chronic acid reflux can damage the lining of the esophagus and lead to ulcers or even cancer, it may also pose a danger to teeth if the acid regularly rises into the mouth. Individuals encountering this will know it by the awful, acrid taste of vomit in their mouth.
To reduce the chances of high mouth acid due to food intake, limit the consumption of acidic foods and beverages to meal times and sports drink consumption to strenuous exercise or sporting events. Better yet, consider the greatest hydrator of all, water — with a neutral pH of 7.
If you're experiencing chronic heartburn or other GERD symptoms, make an appointment to see your primary care doctor or a gastroenterologist as soon as possible. Many treatments are effective and will not only improve your general health but may also help preserve your tooth enamel.
If you would like more information on the effect of acid in the mouth and how to reduce it, please contact us or schedule an appointment for a consultation. You can also learn more about this topic by reading the Dear Doctor magazine articles "Dentistry & Oral Health for Children" and "GERD — Gastro Esophageal Reflux Disease."