Posts for: February, 2016
By Mortimer Family Dentistry
February 24, 2016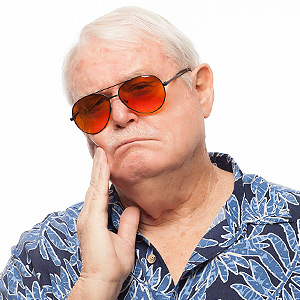 Vacationing abroad can be the trip of a lifetime — or a nightmare if you have a medical or dental emergency while traveling. Dental care in many locations around the world can be limited, expensive or even dangerous.
Here are 3 important things you should to do to prepare for a possible dental emergency during that dream vacation in a foreign country.
Have a complete checkup, cleaning and necessary dental work before you leave. Whoever said, "An ounce of prevention is worth a pound of cure," must have been a traveler. Better to take care of problems beforehand than have them erupt into an emergency far from home. Be sure especially to have decayed or cracked teeth repaired, as well as any planned dental work like root canal treatments before you go. This is especially important if you're flying — high altitudes can increase pressure and pain for many dental problems.
Research your destination's available dental and medical care ahead of time. Standards and practices in other countries can differ from those in the United States, sometimes drastically. Knowing what's available and what's expected in terms of service and price will help immensely if you do encounter a health emergency while traveling. A good starting place is A Traveler's Guide to Safe Dental Care, available at www.osap.org.
Know who to contact if you have a dental emergency. While it may be frightening having a dental issue in a strange place, you're not alone — there are most likely a number of fellow Americans in your location who can help. Have contact information ready for people you know or military personnel living in your locale, as well as contacts to the American Embassy in that country. And if you're staying in a hotel, be sure to make friends with the local concierge!
It's always unsettling to have a dental emergency, but especially so when you're far from home. Doing a little preparation for the possibility will help lessen the stress if it happens and get you the help you need.
If you would like more information on preparing for dental emergencies while traveling, please contact us or schedule an appointment for a consultation. You can also learn more about this topic by reading the Dear Doctor magazine article "Traveling Abroad? Tips for Dealing with Dental Emergencies."
By Mortimer Family Dentistry
February 09, 2016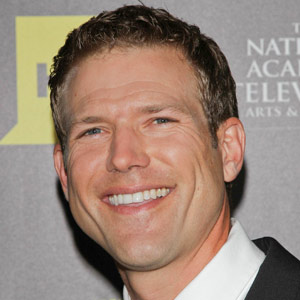 Are bleeding gums something you should be concerned about? Dear Doctor magazine recently posed that question to Dr. Travis Stork, an emergency room physician and host of the syndicated TV show The Doctors. He answered with two questions of his own: "If you started bleeding from your eyeball, would you seek medical attention?" Needless to say, most everyone would. "So," he asked, "why is it that when we bleed all the time when we floss that we think it's no big deal?" As it turns out, that's an excellent question — and one that's often misunderstood.
First of all, let's clarify what we mean by "bleeding all the time." As many as 90 percent of people occasionally experience bleeding gums when they clean their teeth — particularly if they don't do it often, or are just starting a flossing routine. But if your gums bleed regularly when you brush or floss, it almost certainly means there's a problem. Many think bleeding gums is a sign they are brushing too hard; this is possible, but unlikely. It's much more probable that irritated and bleeding gums are a sign of periodontal (gum) disease.
How common is this malady? According to the U.S. Centers for Disease Control, nearly half of all  Americans over age 30 have mild, moderate or severe gum disease — and that number increases to 70.1 percent for those over 65! Periodontal disease can occur when a bacteria-rich biofilm in the mouth (also called plaque) is allowed to build up on tooth and gum surfaces. Plaque causes the gums to become inflamed, as the immune system responds to the bacteria. Eventually, this can cause gum tissue to pull away from the teeth, forming bacteria-filled "pockets" under the gum surface. If left untreated, it can lead to more serious infection, and even tooth loss.
What should you do if your gums bleed regularly when brushing or flossing? The first step is to come in for a thorough examination. In combination with a regular oral exam (and possibly x-rays or other diagnostic tests), a simple (and painless) instrument called a periodontal probe can be used to determine how far any periodontal disease may have progressed. Armed with this information, we can determine the most effective way to fight the battle against gum disease.
Above all, don't wait too long to come in for an exam! As Dr. Stork notes, bleeding gums are "a sign that things aren't quite right." Â If you would like more information about bleeding gums, please contact us or schedule an appointment. You can read more in the Dear Doctor magazine article "Bleeding Gums." You can read the entire interview with Dr. Travis Stork in Dear Doctor magazine.